Qualification Round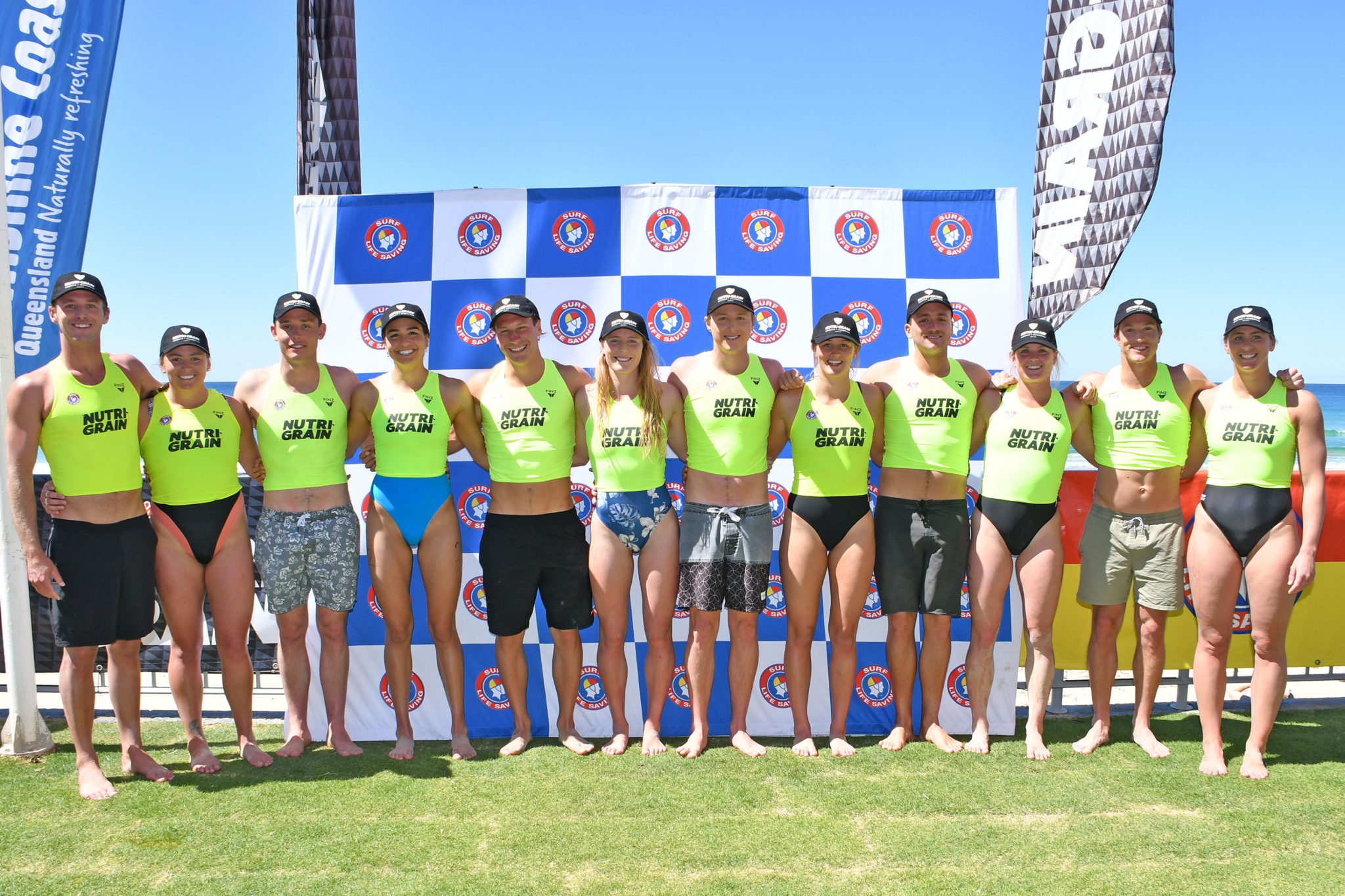 The 2019/20 Nutri-Grain IronMan and IronWoman Series is taking shape with rising stars set to challenge the sport's elite when the five-part series begins next month.
12 spots were up for grabs at the weekend's qualifying round held at Coolum Beach on the Sunshine Coast and the next generation of surf sport athletes were out in force.
In the men's event, NSW athletes secured the top two of six positions on offer, with Daniel Collins (Redhead, NSW) and Jackson Borg (Newport, NSW) finishing the three-race qualifier in first and second position respectively.
Surfers Paradise pair Nathan Gray and Max Beattie were third and fourth, followed by Currumbin's Jy Timperley who snagged fifth and Alexandra Headland's Cooper Williams who finished sixth.
A front-runner all day, Collins won race one and finished second to Borg in race two.
Although he admitted to being tired after two big days of racing, Collins said he felt great after a short preparation.
"I've had seven weeks of training," Collins said.
"This was a bit of a shock. With a short prep coming into the trial, I wasn't sure how I'd go. I was trying to get through to the Sunday," he said.
The 22-year-old said it was 'awesome' to qualify for the Nutri-Grain Ironman Series again.
"The guys that are already qualified are at that next level. I've been part of the series before and I know that it takes a lot to be in the top few in the professional series. If you can get top 10 results that's great, if you can get top five even better.
"I take everything as it comes and each race is a new race and if your foot's on the line you've got a shot to win it," he said.
In the women's event, New-Zealand athlete Olivia Corrin was in front all morning, finishing within the first three spots in each race to secure the top qualifying position.
Wanda's Britney Pierce secured the second qualifying position and was the only NSW women in the top six qualifiers.
Surfers Paradise teammates Bay Wildin-Snedden and Karlee Nurthen were consistent over the entire weekend, landing two of the six positions.
Emma Dick and Miranda Goodwin from Currumbin took out the final qualifying spots on offer.
Top-ranked Corrin flew in for the weekend in an attempt to make the cut.
"I wanted to have a crack and see what happened," Corrin said.
"The results came through and I'm super stoked to be in the series.
"Been a dream of mine ever since I was a nipper," she said.
The 2019/20 Nutri-Grain IronMan and IronWoman Series begins at Coolangatta (Qld), before moving to Burleigh Heads (Qld), Bulli (NSW), Surfers Paradise (Qld) and North Cronulla (NSW)
For more information click here.
2019/20 Nutri-Grain Iron Man and Iron Women Series
Qualifying results – Top 6
| | |
| --- | --- |
| 1. Daniel Collins (Redhead, NSW) | 1. Olivia Corrin (Northcliffe, Qld) |
| 2. Jackson Borg (Newport, NSW) | 2. Britney Pierce (Wanda, NSW) |
| 3. Nathan Gray (Surfers Paradise, Qld) | 3. Bay Wildin-Snedden (Surfers Paradise, Qld) |
| 4. Max Beattie (Surfers Paradise, Qld) | 4. Emma Dick (Currumbin, Qld) |
| 5. Jy Timperley (Currumbin, Qld) | 5. Karlee Nurthen (Surfers Paradise, Qld) |
| 6. Cooper Williams (Alexandra Headland, Qld) | 6. Miranda Goodwin (Currumbin, Qld) |